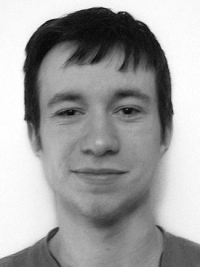 uploaded 17/09/2014
| | |
| --- | --- |
| Playing Age : | 17-20 years |
| Actual Age : | 26 Years |
| Gender : | Male |
| Hair Colour : | Brown |
| Eye Colour : | Blue |
| Height : | |
| Build : | Slim |

| | |
| --- | --- |
| Hair Length | Short |
| Ethnicity | |
| Native Language : | English |
| Native Accent : | |
| Region / County: | Dublin |
| Region / County: | Dublin |
| Other Atributes : | |
Photo
Video
Audio
Files
Biography
Brian enjoys acting and singing. He has taken part in extra curricular drama classes at school and has attended summer camps. He currently attends a stage school on Sunday Mornings.

His first acting role was at the age of 3 months when he played 'Baby Anthony' in "Fair City". Most recently, he played Ritchie in the short movie 'Bulldog' and "Graham" in the short film "Dummy". He can be seen in some of the RTÉ One Station Ident films. He has performed in various stage productions. He played 'The Judge' in "The Trial of Goldilocks" at summer camp and the 'King of Zargovia' in "Bedtime Story" by Bernadette Melia. He has also played Quasi Modo in 'Characters in Chaos', the "Mikado" in a summer camp version of "The Hot Mikado" and "Judas" in "Godspell". His most recent stage perfromance was as 'Harold Hill' in 'The Music Man'.

He is very interested in film making and wants to be a movie director himself. He has a keen interest in all things to do with film and has an extensive knowledge of movies.