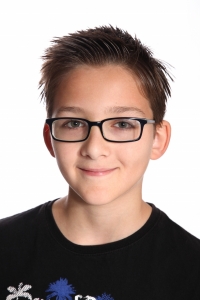 uploaded 04/01/2015
Alex Hreniuc
Actor, Model, Movie-Extra, Presenter, Performer
| | |
| --- | --- |
| Playing Age : | 14-16 years |
| Actual Age : | 19 Years |
| Gender : | Male |
| Hair Colour : | Dark Blonde |
| Eye Colour : | Green |
| Height : | 172 cm / 5ft 8in |
| Build : | Muscular |

| | |
| --- | --- |
| Hair Length | Crew Cut |
| Ethnicity | White/Caucasian |
| Native Language : | English |
| Native Accent : | no accent |
| Region / County: | Dublin |
| Region / County: | Lucan |
| Other Atributes : | Brother |
Photo
Video
Audio
Files
Biography
Multitalented, Charismatic, Fast-learner. Brown belt in Karate Shotokan. Basic Guitar and keyboard (piano).

Student council representative elected by students after preparing a speech and a very original video animation (entirely self-made).

Part in various school projects relating singing, drama, school plays and art.

Popular in school for his charisma and comedian skills.

Attending drama classes in the local youth centre.

Alex is regularly advised by teachers, family and people he comes in contact with to pursue an acting career, he is a natural entertainer.

He was recently part of the Manhattan Syndrome's new music video. See below.
Languages
English (fluent), Romanian (fluent).
Skills
Swimming, Black belt - Karate Shotokan, MMA Intermediate, Jiujitsu Beginner, Drama
Show Reels
Keepsake - The Manhattan Syndrome
Duration : 4 Min 28 Sec
Description :
Alex is featured in this music video for 'Keepsake' by the Manhattan Syndrome.